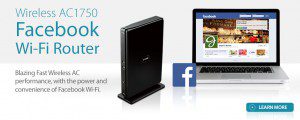 Joe from Dos Chicas initially approached us with a requirement for a router for their DIA connection that was recently installed by Digicel. Following his purchase, we configured his router. In collaboration with Rodney from Digicel, we were supplied with the router and the DIA configuration needed.
The router was then configured with recommended network settings, removing any unnecessary settings for a business environment. This included proper network security on the router as well as the wireless network. After it was configured, it was tested and then deployed successfully.
A few weeks went by before Joe needed another solution, as he saw an influx of network traffic and needed a way to segregate the staff network and the network that the customers access. After some research, we made two recommendations which included a standard router with standard segregation for guest and primary network, as well as a router that allows for the above, with the integration of a Facebook check-in feature. This Facebook check-in feature would allow for more exposure on social media which in turn can bring in more business. The feature also limits the customer's browsing time which will allow more control on the network, especially with leechers.
Joe went with the Facebook option, and after the router arrived, the setup was started promptly. It retained the original settings which means any devices on the network will still retain their reserved spots, so little to no disruptions in service were expected. After the setup was done, the router was tested then deployed onsite in the Dos Chicas environment seamlessly. It was tested with phones on-site and confirmed fully functional.
Dos Chicas router project, February 2016
Contact us at Fresh Mango Technologies to get your project up and running today.